In accordance with the nationwide extended Sales Activities the NEW Catalogue The DELIAN Product Manual , is now available for our customers , sales and distribution partners and cooperation friends in clinic and hospital in China.
Detailing 580 current products, The DELIAN Product Manual provides you a perfect overview of Delian Brand Consumables, Delian Infection Control, Delian Endodontic and Gum disease Therapy products as well as our Import program of Dental Materials for Restoration, Impression, Core Build Up and Prosthetic.
New highlights of research and product development for Oral Hygiene and Caries prophylactic solutions will show you easy to prevent and cure caries and gum disease in general and especially in orthodontic and implantology clinical situations.
Select now the color coded product group display as an attractive guideline to your product source and information.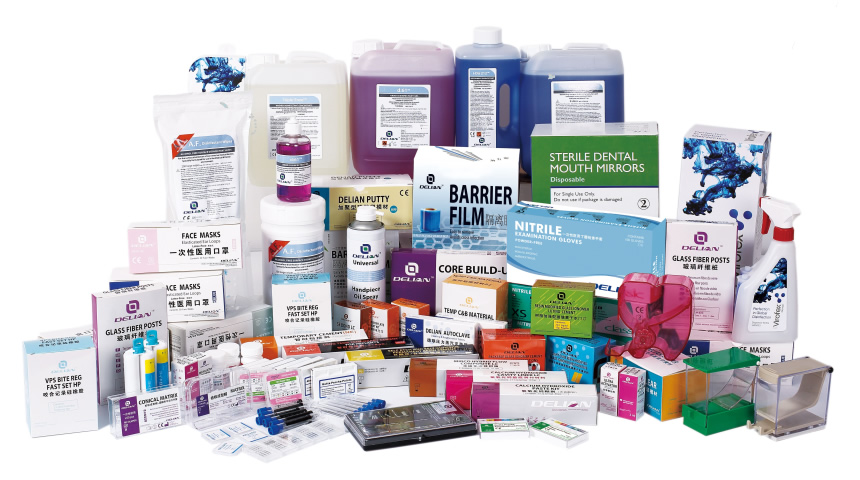 In general The DELIAN Product Manual will demonstrate that we have a vision of high quality dental therapy and dental prevention products. Delian and our sister companies are well known manufacturers of dental, medical and biotechnology materials based on strong Material Research and Product Development capacities in China. And with our strong co operations in Europe and USA – Delian is also an importer of high quality breakthrough products for modern dentistry.
Delian`s long lasting experience in manufacturing of all kind of high quality consumables, infection control and instruments with a special focus on endodontic and gum disease therapy has put Delian and sister companies in the position of one of the leading scientific and research based dental manufacturer and importer in China.
We promise and will try harder to let shine through our enthusiasm and entrepreneurial spirit with any product and service we deliver and any relation and partnership – we are being engaged in.
Please contact us and we will send you the catalogue and answer any further questions.
Email: yuying.wang@delianbj.org